A survey from mid-2020 reported that 96% of customers will leave a brand if they receive bad customer service. On the flip side, 62% of people are willing to pay for good customer service. In just the past few years, the bar for "good customer service" has been raised higher and higher.
Today, shoppers expect retail brands to give them what they want exactly when they want it. This boils down to understanding and predicting the customers' wants and needs. In a word, it's hyper-personalization: using data, AI, and marketing automation to create targeted experiences for customers.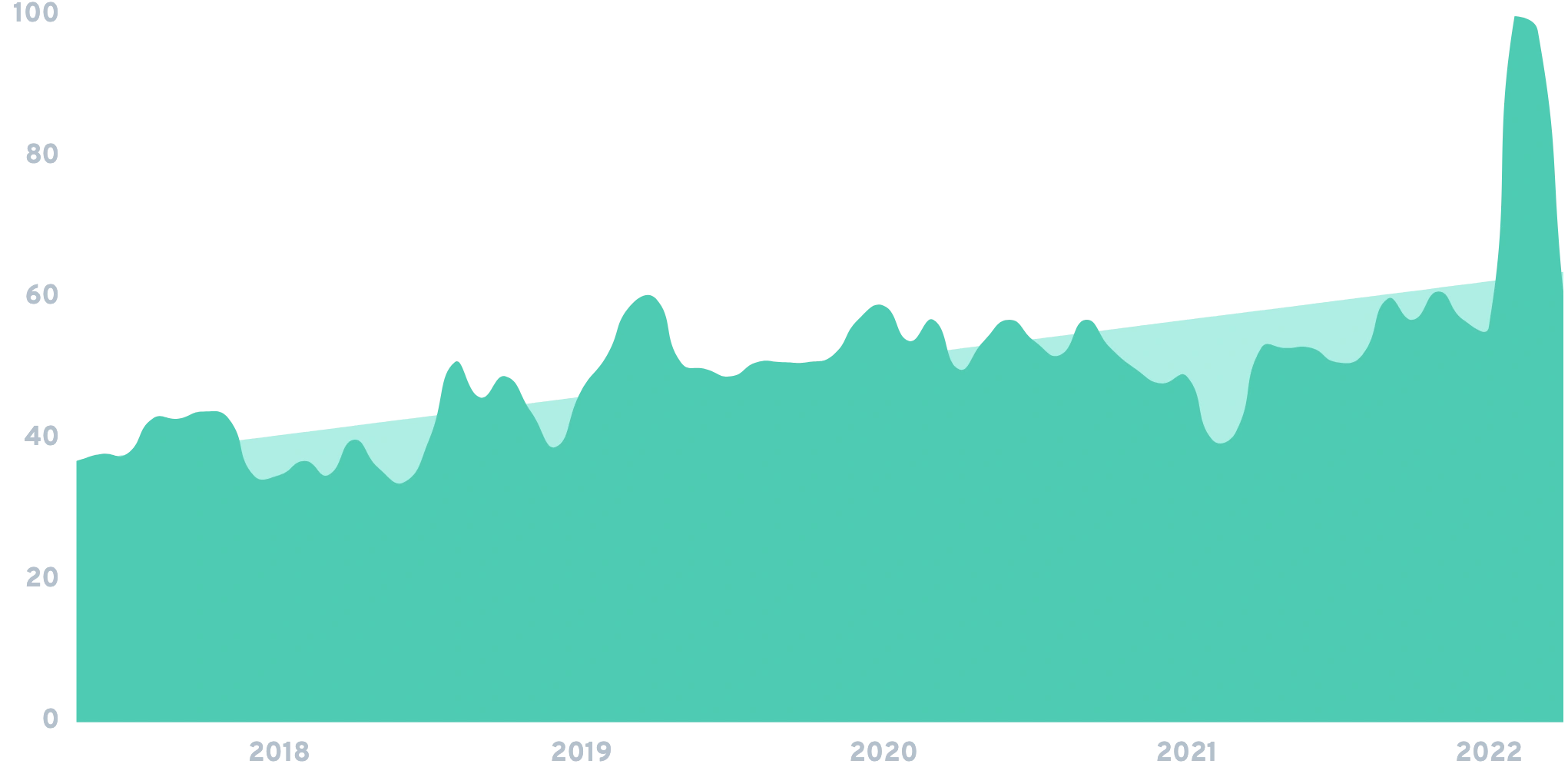 Interest in "marketing automation" continues to grow.
Retailers are currently investing only 0.7% of their revenue on personalization, on average. But, the best-in-class retailers are investing more right now, about 0.9%, and expect to increase the amount by 30% in the next three years.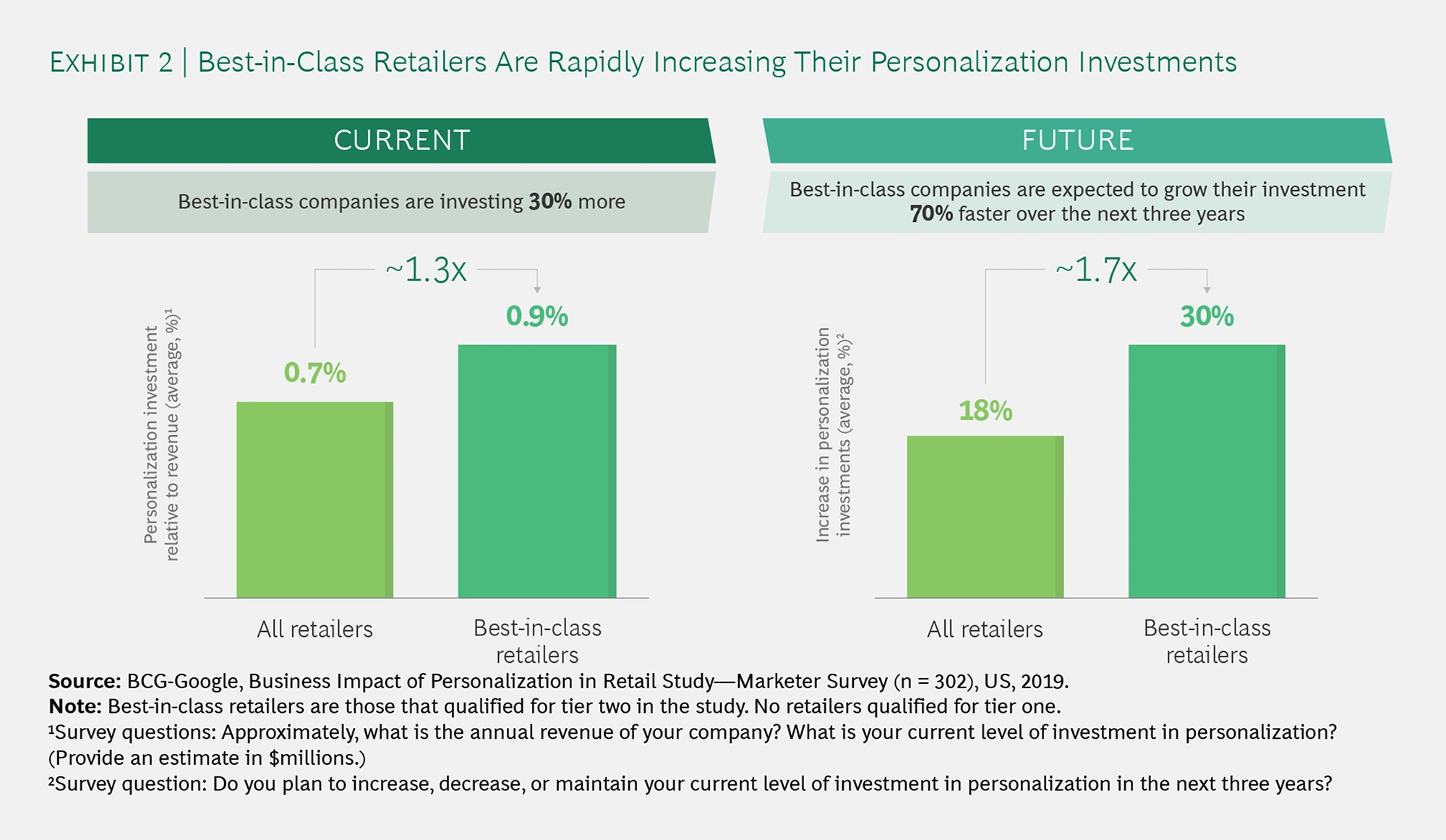 A survey by Boston Consulting Group showed the gap in hyper-personalization investments between average and best-in-class retailers.
An analysis from Epsilon reported that shoppers reliably respond to hyper-personalization, driving revenue for brands that implement the strategy. The data showed that 80% of retail customers are more likely to make a purchase if the company offers personalized experiences and 90% of people find this personalization appealing.
Skimping on personalization may be devastating for brands in the near future. Nearly 40% of customers may walk away from a brand due to poor personalization efforts. What types of personalization grab shoppers' attention? Product recommendations based on their previous history and on their interests. Sephora, the international beauty-products retailer, is hitting its customers with both types of personalization.
When joining the retailer's loyalty program, shoppers fill out an online profile. Then, they receive customized recommendations based on their responses. In-store associates can also access shoppers' profiles and make personalized recommendations. After that, the history and interests of Sephora customers are constantly tracked and hyper-personalization automation takes over.
In-store associates record the samples they try. Makeup artists record the products they use on customers. The app records the products the customer tries on digitally. These products are then marketed through a variety of channels.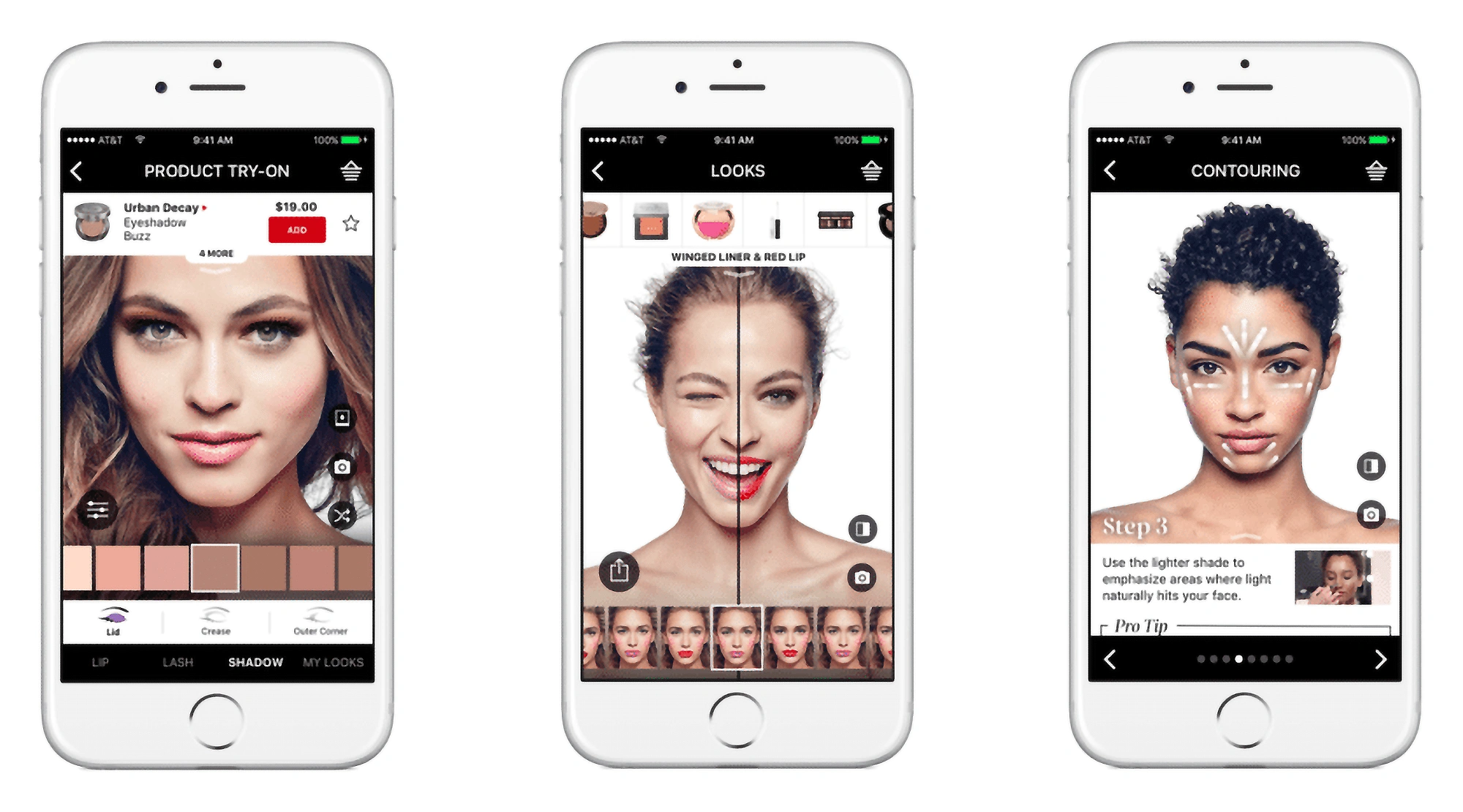 Sephora's app provides virtual makeovers, another touchpoint for hyper-personalization.
Sephora's efforts are clearly best-in-class. For the past four years, the company has been one of the highest-rated companies in the Retail Personalization Index released by Sailthru.